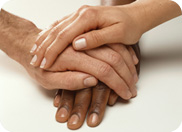 Founded in November 2004 V-INTEG is comprised of programmers across the globe. Internet in the international arena is the ability to match clients and V-INTEG programmers for optimal results that meet any budget. Our programmers are certified in their expertise and have trained both in the United States and abroad. Please see our portfolio and let us know how we can meet your needs. Once the project begins you are in constant contact with our programmers and the project is not over until you are satisfied!
See our portfolio.
Why V-INTEG?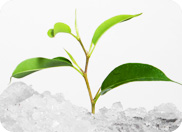 V-INTEG is a new breed of high-technology business that specializes in Internet-enabled programming solutions that bring customers, employees, suppliers, and partners closer together.
Our Firm is a leading global information technology company that provides high quality, time bound and cost effective services to its customers worldwide. We conduct our operations through our offshore facilities with support and accountability from the United States.
We have been present in the industry for six years providing e-business/e-commerce solutions to our enterprise customers and product selling service to our Internet infrastructure customers. Our services span across the United States , Finland , Spain , China , India and Russia.
Websites Design and Development — is what we LOVE and DO every day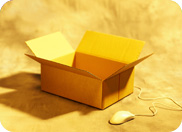 Our company helps its clients with advanced technology solutions in the areas of client/server technology, applications development, web site development/maintenance, business support services and consulting services. Our goal is to deliver information systems technology that will improve our clients' business performance now and in the future. We provide on/off-site development services for companies that require applications, which are customized to their business needs. Our staff will lead you through the entire development process: from gathering the initial requirements, through the installation and maintenance, if necessary.
Explore our Website to see how V-INTEG can get your company on the World Wide Web!
Clean, professional look, user-friendly layout, usability, easy and simple navigation — are correct words about websites, developed by V-INTEG.
Our portfolio is comprised of IT and graphic products, including Samples and Sketches, Websites, Graphic Elements and Advertising Designs.
Our products and services are meant to satisfy a wide range of needs: comprehensive e-business platforms, complex automated Web systems, and general programming services and Web development.
Website development steps
Writing technical specifications
Web design development
Design implementation
Writing programming modules (core programming)
Filling Website with content
Our Culture
We have constant respect and trust in one another. We operate with uncompromising honesty and integrity. We believe in open communication and practice a "win-win" mentality. We delegate ownership and authority. We learn a lot and teach a lot. Our themes are: smart work, teamwork, hard work and fun work.
Marketplace
V-INTEG Group is at the leading edge. We help companies define their market place on the Internet. Through Website development and Internet Marketing, we are a one stop turn key company. Surrounding our core services, we offer our clients web based technologies that will fulfill all their IT needs.
Benefits
Success incentive plan
Medical/dental/vision
Highest professionalism
From an in-depth analysis of the client business case we design customised web solutions for each of our clients.
Development at V-INTEG involves
Client expectation definition
Definition of business objectives
User type and expectation definition
Consideration of existing web and it structures
Structured strategy development
We deliver a comprehensive strategy consisting of
Milestones
Key players
Responsibilities
Dates
Budgets
Our strategy solutions are comprehensive, specific and achievable with concrete, measurable objectives.